Testimonials
KORO FILMS, We are absolutely amazing team with kind, understanding, professional, friendly, patient and quick responsive. Please make sure that you will have great memories with wonderful photos and videos from professional wedding photographers and videographers. Which is make your wedding day beautifully and create good memories to be with you forever. We are impressive when receive letters and warm emails testimonials from happy couples.
Most of our grooms and brides love to have a special moments and wonderful experience with us. Because we do understand that the wedding day is one of the best days in your life and it is a day to capture good memories with your loved ones. Let our long experience and professional create your good time together. We are ready to be assistants in delivering good times and capturing happy memories for couples from worldwide.
There are some of testimonials and reviews from our couples that recommended KORO FILMS.
รีวิวเพิ่มเติมจาก บ่าวสาวของ KORO FILMS จาก Sabuy Wedding คลิก
Kind, understanding, professional, friendly, quick, amazing and responsive. Does the research well. Well prepared. Everything you need from a photography team. Thanks to them, we now have wonderful videos and photos to cherish our big day forever. (Click view video)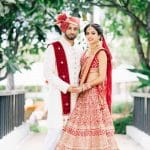 The most dynamic and innovative film team on the planet.
You won't find a more hard working and diligent group of photographers in this universe. Over a 3 day period we went through extreme heat to extreme rain and they never once complained. Their professionalism and skill took our wedding week to another level. Thank you for capturing the most important time in our lives so beautifully!
Our new family Fluke, Ton, Ice , Bank, Patsavee ( 123 Yea!), Can (Sunyawit), Mymimp, and Mira
Thanks again for everything!!!! Love
Cannot say enough good words to explain my experience with Koro Films.
From the time they gave their presentation to 5am on the last night of my wedding, they were so personable and easy to work with. I would definitely recommend their services. We had them for 4 days of video and photo services. They even added a fireworks pre wedding shoot for us as a surprise.
Super friendly and an amazing team.
You will never regret hiring them!!
The best! Amazing to work with them at our wedding. Super friendly and committed team. Highly recommended
Amazing is an understatement! Best wedding film and photography team in Bangkok!!
Thank you again for the wonderful experience we had with you as our photographers during our wedding in Khao Lak! We thank you for all your time, patience, and effort for us as well.
I just want to say a MASSIVE THANK YOU! You guys have created for us an incredible wedding video that has exceeded my expectations and everything that I wanted. (I can't stop watching it haha)
The professionalism and capturing of the special moments of Alex's and I's wedding day was done so beautifully and elegantly.
Thank you again, I will continue to highly recommend you guys to anyone I know getting married in Thailand!
An absolutely amazing team. So patient and friendly. I have so much love for the entire Koro team.
KORO Films

is without question the #1 photographer in the world.

My wife and I recently had our wedding in Thailand and we were referred by a few people to hire KORO Films. Let me tell you that they far exceeded our expectations. Their team was friendly, kind and always smiling. They always listened to us during the shoots on if we wanted to do certain things. We had a total of 9 events over 3 days. They went out of their way to capture every single moment. We've been to many Indian weddings and we have not seen any team of photographers capture a wedding like KORO Films. The best decision we made during our wedding was hiring KORO Films. The highlight video that they played at the reception was amazing and all of our guests were amazed. If you are getting married in Asia and you need to hire KORO Films. I have made it my duty now to make sure all of my friends hire KORO Films for their weddings. THANK YOU KORO Films for making our wedding memorable for us and our guests.
Koro films did an excellent job to document our thai engagement and evening reception. The high quality of their work reflects a sense of professionalism. These guys are totally worth the money, trust me!
Wow, absolutely amazing! You guys are truly talented and an expert in your field. We are blown away. You were able to capture the exact mood and atmosphere of the day and we can't thank you enough.
Thank you from the bottom of our hearts for capturing each and every moment of the wedding, for stitching it together so beautifully, and for working with us through our endless comments and short time frame. We are in awe and in love with the final product and can't wait to share it with our friends and family on Saturday. You are amazing.
Much love! <3 <3 <3 <3
Thank you very much for sharing this video – it really has come out super nice. Just an amazing memory of a lifetime.
Very professional team with great quality products.
They're the right people to record precious life milestones.
All the best to Koro Films & thanks for making my 10th wedding anniversary remarkable.